In this article, learn how to buy crypto currency in South Africa. If you haven't bought any crypto yet and want to, then this article is for you!
I will also presume that you are familiar with the basics of crypto currency, and like the image, isn't actual physical coins but a digital crypto currency.
Prerequisites
Access to a computer or smart phone with an internet connection.
Required FICA documents – often proof of address, copy of ID etc.
Internet banking to make an EFT deposit or familiar with buying online.
Steps to buy crypto currency
I like to refer people to
VALR
as it offers a wider variety of tokens than other local crypto currency exchanges. See a full list of supported coins here:
https://www.valr.com/buysell
Firstly, you will need to install VALR onto your smart phone (or use your computer's browser if you don't want to install it to your phone), register and complete the FICA requirements that may be present. Note: It may take a couple of days to get verified.
Once you're able to use VALR, navigate to Wallets and find your ZAR or Rand wallet, here you will want to deposit the Rand value of your purchase first. Click the Deposit option and follow the steps. Be sure to read through the deposit steps carefully as it requires a specific reference number for your account.

Note: With this step you will need to login to your online banking and do an EFT payment to VALR's account with the specified reference number.
Depending on your bank account it may take a day or two to reflect. I personally use Standard Bank and the EFT payments are almost immediate (sometimes an hour or two).

Once you have funds in your ZAR wallet you will now convert them to the desired crypto currency you'd like to purchase. You can search for your crypto currency in the wallet section (Be sure to uncheck the hide zero balances option). Select your crypto currency and choose the Buy option.
In the Buy screen select the Rand value you would like to purchase, it doesn't have to be the full deposit amount – you can choose smaller amounts to buy at a time or purchase different tokens.
Review and complete the transaction and you will then have bought crypto currency and can hold it, sell it or even send it to another wallet (that's an article for another day).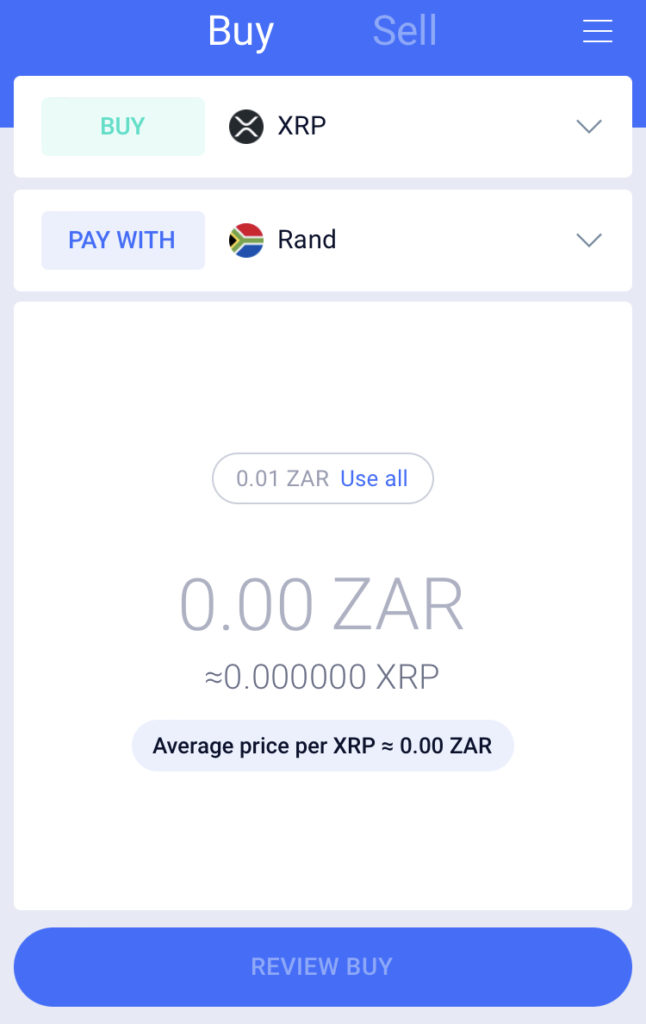 Bonus: Easy Equities (EC10) ETF
As most of you know I'm a huge fan of Easy Equities. They offer an ETF that holds the top 10 crypto currencies in the world and you can buy into this directly in their app under the JSE option as you would a normal share on the stock market. This is also a great way to start owning crypto within an underlying asset and may be more suited for your needs if you don't want to hold individual coins/tokens.
If you have any questions about crypto currency, how to purchase or sell crypto don't hesitate to leave a comment below.